The annual tech show is all set to begin.
We've just stepped into 2020, still groggy from the New Year's hangover, coaxing ourselves to get out of bed every morning, while there are journalists full of vim and vigour, ready to land in the Sin City for the much-awaited Consumer Electronics Show 2020.
CES is not just about product announcements, however. Established, it's MOSTLY about product announcements, but following week in Vegas will also set the mood of the year's largest tech trends. From automotive to mobile to robotics to displays, CES is the first and, in many circumstances, the best chance for companies to grease the wheels for the year to come.
The annual event for all things tech starts in Las Vegas next week, here's a preview at what to expect.
Screens of all sizes and shapes
It wouldn't be CES without being encircled by a glut of screens, and 2020 seems to be no different. Like in years past, assume there to be better and bigger TV screens on display (no pun intended). Take 8K, for instance. No one actually needs an 8K television (considering the absolute shortage of 8K media out there), but that won't stop makers from churning them out. Who can forget Samsung's absurd 292-inch 8K The Wall TV? We'd be seriously upset if we don't see even more indulgences like that next week.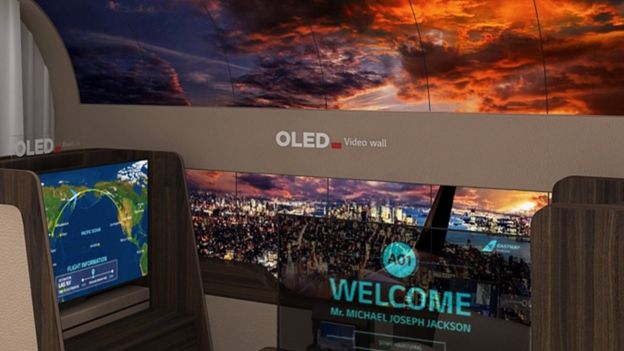 Apart from that, we'll likely see better-quality OLED panels, as well as a bigger push toward MicroLED adoption. (MicroLED screens apparently pack in the same color and brightness as OLED panels, but with better longevity.) And in case standard TVs are just too unexciting for you, expect classy sets from all the big companies. Samsung gave us a preview of a zero-bezel TV, for instance, and LG has already teased a rollable OLED concept that unfolds from the ceiling.
Certainly, CES will feature smaller screens too — especially in the form of phones and laptops. Despite the fact, 2019 was a blunder for the foldable display trend — the Samsung's Galaxy Fold wasn't precisely a roaring success — we definitely expect to see more companies showing off their own ideas on flexible displays, not only in phones but laptops too. We also won't be amazed if we see more devices with dual screens, too. Maybe we'll get to see an absolute version of Intel's dual-screen gaming prototype we glimpsed last year.
Transportation tech
Even though CES is apparently a tech show, cars have been taking up floor space to a greater extent in the last few years. At CES 2020, brace yourself to see even more concept vehicles that roll off the latest in artificial intelligence, EV innovations and autonomous driving tech. A few companies have already teased what they're going to put on display: Fiat Chrysler flaunts an all-digital cabin concept, Aston Martin will have a three-video-feed rearview mirror, Honda will show its AI assistant, and Jeep is planning to make public its first-ever fleet of plug-in hybrids.
We also look onward to checking out the Nawa e-motorbike as well as the new eMoped and eScooter from Segway (which was attained by Ninebot a few years ago). But maybe the most thrilling transportation-related demonstration at the show would be Hyundai's take on the flying car.
Smart Home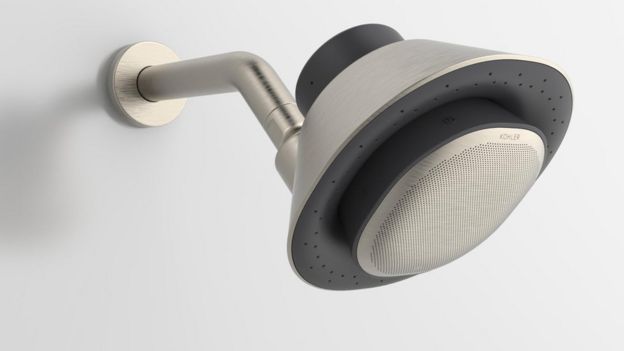 As at earlier shows, we expected the connected home to be a significant part of CES 2020. Not only do we predict even more connected ovens and fridges, but we also anticipate we'll see connectivity in even more devices like showers, faucets and lamps. We also won't be amazed if we see more rivals to Nest and Ring in the sphere of security cameras. As these two companies would likely dominate the news, more competition in the space is positively welcome.
Moreover, we expect all these companies to guarantee us of better security. Ring, for instance, got into some mess a few weeks ago when hackers effectively infiltrated their systems and bribed homeowners and even frightened an 8-year-old child. It would befit Ring (and parent company Amazon) and Google to prove that they're reliable companies, particularly when it comes to home security.
Assistant overload
We already know that Amazon and Google will have a strong presence at CES next week so anticipate a lot more devices to have either Alexa or Assistant built-in. Whether it's with cars, televisions or connected speakers, two companies will likely duke it out to see which one can integrate its assistant into our lives. We've already seen companies like LG declare that their soundbars will have Google Assistant baked-in, for instance.
We can also anticipate these two assistants to be in more home appliances than ever before. Either they'll be incorporated at the point of purchase or you can add that functionality afterwards with a cheap add-on. And it won't just be smart displays and smart speakers this year, but many more routine items will soon be voice-activated too.
More Devices with 5G
At CES 2020, we look forward to 5G connectivity to reveal not just in phones, but also laptops and elsewhere. We've already viewed this in the Dell Latitude 9510, which came out earlier this week. 5G networks aren't widespread right now, but by the time the laptop hits the market in March this year, they may be more prevalent than they are now. As AT&T and Verizon expand their 5G footprints, we'll certainly see more than only Dell make hardware 5G-compatible. CES 2020 could be our first opportunity to catch a glimpse of them.
Everything else
When it comes to computing, we can foresee more ultraportable laptops with Intel's latest 10th gen chips and possibly some AMD graphics news as well. With more powerful chips just round the corner, gaming laptops could also be a highpoint at CES next week. Seeing as the Xbox Series X  and PlayStation 5 are expected later this year, we could see more companies entering into the gaming-accessory market. With Stadia and xCloud on the growth in 2020, maybe we'll get some news in the cloud-gaming arena too, perhaps from the likes of Google or NVIDIA.
It also won't amaze us to see more wearables with a healthcare bent; however we don't expect anything to really knock over Fitbit or the Apple Watch. True wireless earbuds will certainly continue to be a trend at CES 2020 as well, thanks in part to last year's appearance of the AirPods Pro stimulating some competition. So be prepared for even more earbuds to offer noise-cancelling features, maybe at a low price.
Obviously, you should also expect the unexpected. It looks that every year, there'll be an invention that surprises us, be it a bread robot, smart breast pump, or a meatless burger.
Last but not least, Ivanka Trump- the US leader's daughter – will also feature in the event. She will give a "keynote" interview to CES chief Gary Shapiro.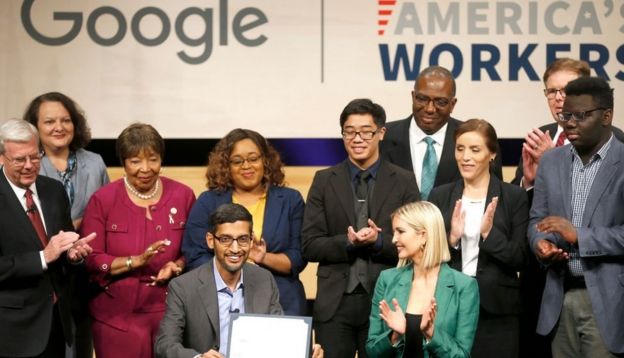 He once asked Americans to oppose her father because of "his insanity and racism".
Now Mr Shapiro faces disapproval himself for inviting Ivanka to discuss "the future of work". Reviewers claim she is gaining from nepotism while better-qualified female tech champions go unnoticed. This is not the first time Ivanka Trump will attend a tech theme conference on behalf of the White House.
But some of Silicon Valley's most powerful women are participating.
Apple's privacy chief Jane Horvath is making an exceptional public appearance. It's the first time her company has formally been involved in CES since it sold its Newton handheld back in 1992.
Moreover, ex-Hewlett Packard chief Meg Whitman will co-host another keynote with ex Dreamworks co-founder Jeffrey Katzenberg, to showcase Quibi. The platform aims to outmanoeuvre Netflix and Amazon on mobile with a range of 10-minute-long shows.
Whether or not our predictions come to fulfilment, there's no hesitation there'll be at least one surprise from the show. So wait and watch a few more days to find out.